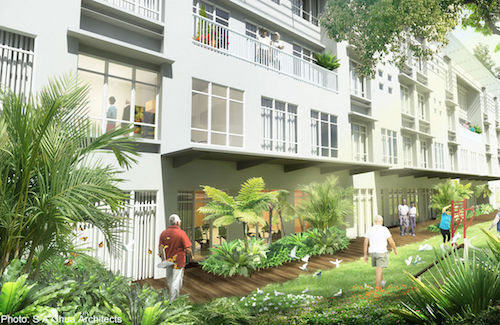 Putting 'Heart' and 'Home' into the Nursing Home
The Lien Foundation, Khoo Chwee Neo Foundation and The Salvation Army Peacehaven Nursing Home came together to pioneer a new model of residential care for persons living with dementia. Doing away with the usual ward setting, Project 'Jade Circle' will create a home-like environment designed to offer more privacy, social living spaces and recreation. It will achieve these by offering only single and twin-sharing rooms with ensuite bathrooms and family-friendly facilities; and adopting care practices that focused on residents' autonomy, warmth, and intimacy. Smart technology will be a key enhancer to improve quality of care and boost operational efficiency.The project includes a dementia day care, and training facilities to boost staff and sectoral capabilities in dementia care.
Adapted from Lien Foundation website.